TW-10K
Power Output: (wash) 400W (spin) 100W Jumbo Capacity: 10Kg....

more info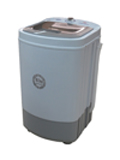 TD-10500 Spin Dryer
Power Output: 230V ~ 60Hz 250W Jumbo Capacity 10.5kgs.

more info

BT-117
Cool touch housing With defrost, reheat and cancel function

more info

RC-195
Fast, even cooking of rice Easy one touch operation...

more info

CM-1150
Power Output: 1000W Capacity: 1.2 Liters

more info

SKYWIND
Power Output: 230V 60Hz 60W 16" inches plastic blade...

more info

BL-211G
4 speed settings Motor with thermal cut-off Clear and durable glass pitcher

more info

JE-8105
- Oversee juicing process with transparent lid., Large pulp container for sizeable quantities of juice

more info

HD-898RF
With convenient hang loop for easy storage...

more info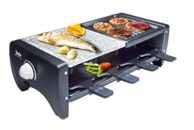 BQ-108
Non-stick plate with optional half-stone grill and half non- stick plate With 8 pcs. small pans for sausages, cheese, eggs, etc..

more info